September 18, 2021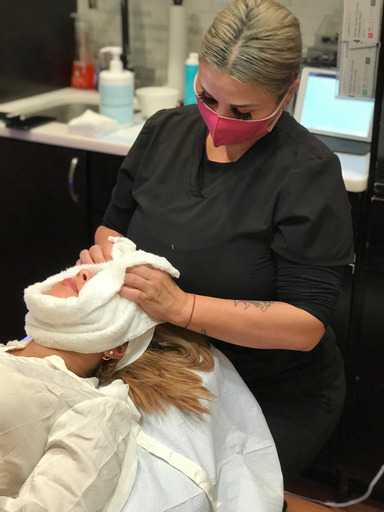 During my HydraFacial i learned so much about the technology behind it. when getting a hydrafacial, it helps repairs any current damage to your skin. It also improves overall health, quality and function of your skin. The best part is that you start to see improvements on your skin day by day.
a HydraFacial takes less than one hour to complete and the effects are visible within one week. You will immediately see results after your first session.
It feels like a tiny vacuum is tugging gently on your skin. Nothing is being pulled hard, poked or irritated.
as i finished my treatment at slate med spa, their amazing staff announced they are opening a new location in Wayne, NJ. New location is in less than two weeks, Stay tuned to find out exact date.
p.s. if you haven't gotten a hydrafacial, now is the time. What are you waiting for ?