February 20, 2020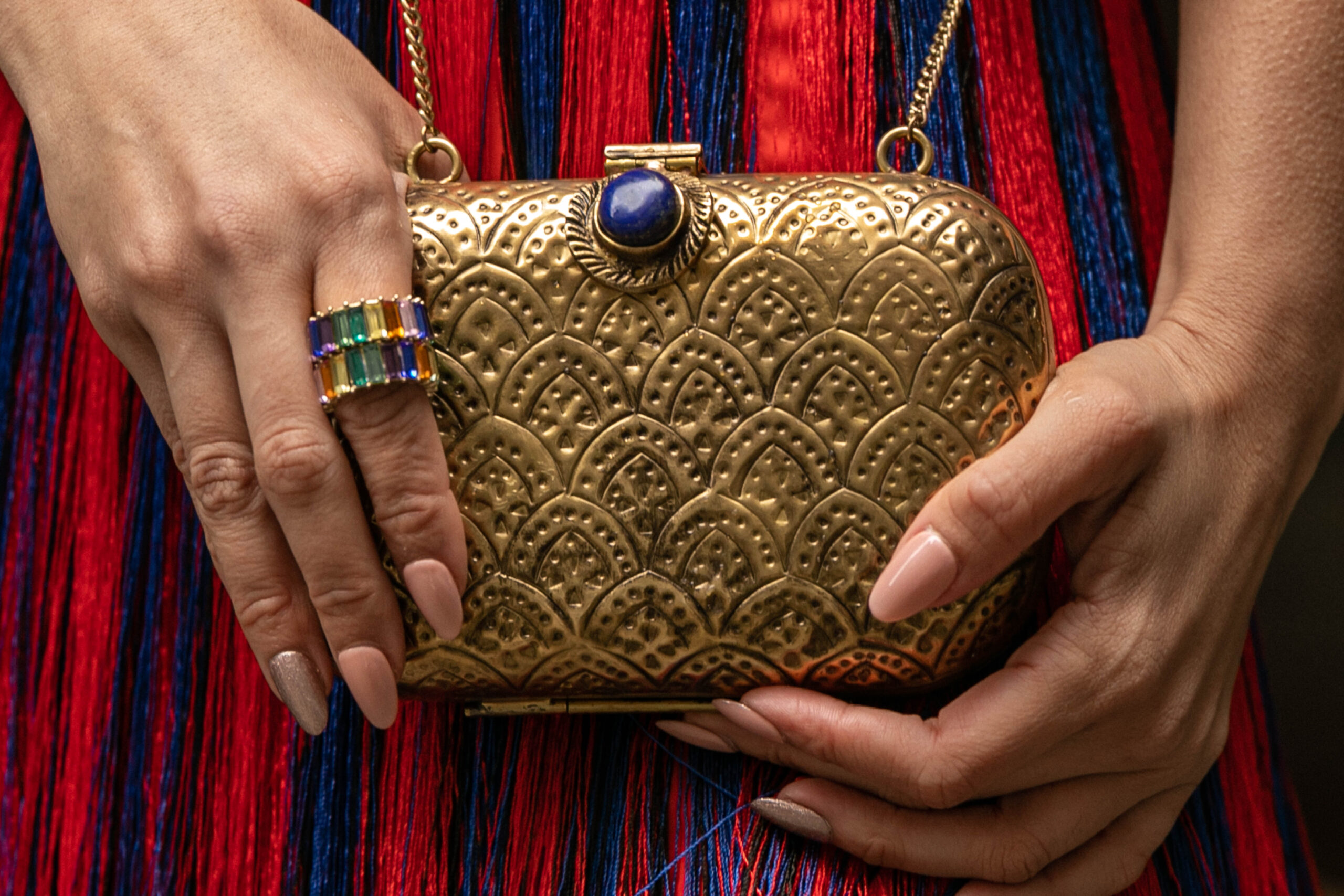 DAY ONE:
I kick started my NYFW line up with an amazing opportunity to interview the cast of "Las Pildoras De Mi Novio", Sandra Echeverria and Jaime Camil. I was so nervous to ask the questions because obviously it was my first time to ever do something so cool like this. But if you know me, I'm always myself wherever I go, so I went with my gut and asked the questions that made a highlight to the movie, in my point of view.
We all know that NYFW is never complete without some good street style photos. And no street style is complete without Geri (the photographer). It was only perfect and right that geri took these photos for me because the look that I first wore was a dress previously owned by Kyrzayda. This dress was perfect for the day and the occasion. It was unique, form fitting , and it definitely made a statement.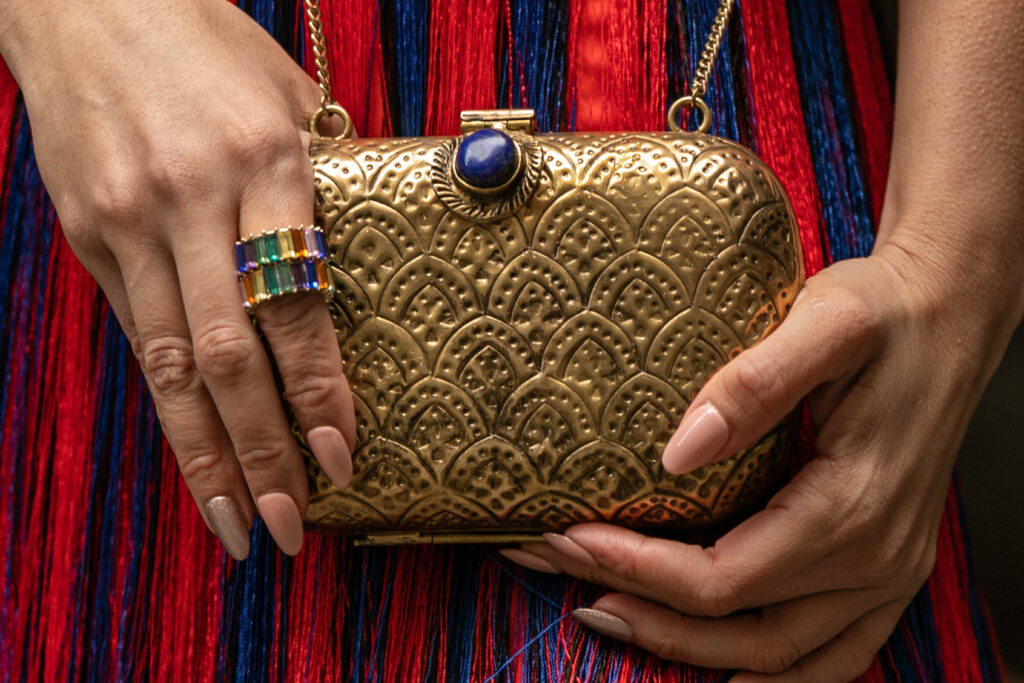 I attended the Son Jung Wan show at Spring Studios and I must say the collection was absolutely beautiful. All the pieces told a story and they were all so versatile.
I wore a detailed dress by Portia and Scarlett picked from New York Dress. If I had to describe my style it would definitely be GLAM, and my look for the show was just that. What I love about this dress is that you can play with different styles. You can dress it up full glam with heels and a faux fur coat or you can tone it down a bit and throw on some booties and a fly denim jacket.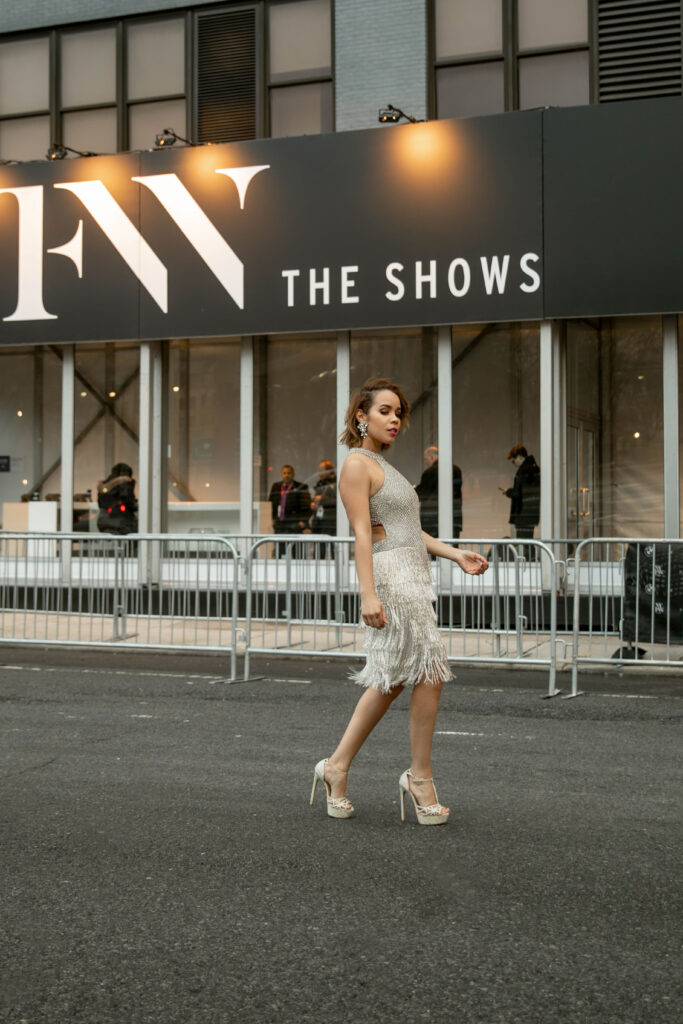 DAY TWO:
I first stopped at the Angel Orensanz Foundation event hosted by Custo Barcelona show and Planet Fashion TV after at pier 59.
Custo Barcelona had an amazing sporty galaxy looking collection, and Planet Fashion TV presentation was geared to a sustainable looks.
Am I the only one that thinks that NYFW isn't really NYFW if you don't get sick? It was inevitable with the crazy cold weather and all the walking without a proper coat. However, I am convinced it was Geri that got me sick. hehehe
Till September,
Yully-
_____________________________________________________
DIA UNO: 

Comencé mi semana de NYFW con una increíble oportunidad de entrevistar a los protagonistas de "Las Pildoras De Mi Novio", Sandra Echeverría y Jaime Camil. Estaba tan nerviosa de hacer las preguntas porque obviamente era la primera vez que hacía algo tan genial como esto. Pero si me conoces, siempre soy yo donde quiera que vaya, así que fui con mis instintos y formulé las preguntas que destacaron la película, desde mi punto de vista. 
Todos sabemos que NYFW nunca está completo sin algunas buenas fotos de "street style". Y ningún street style está completo sin Geri (la fotógrafa). Fue perfecto para la occasion que Geri me tomara estas fotos porque el vestido que usé de primero fue un vestido que antes era propiedad de Kyrzayda. Este vestido fue perfecto para el día y la ocasión. Era único, ajustado a la forma, y definitivamente llamó mucho a la atención.
Asistí a la pasarela de Son Jung Wan en Spring Studios y debo decir que la colección fue absolutamente hermosa. Todas las piezas contaban una historia y todas eran muy versátiles. Llevaba un vestido detallado de Portia y Scarlett gracias a vestido de Nueva York.
Si tuviera que describir mi estilo definitivamente sería GLAM, y mi aspecto para el programa fue solo eso. Lo que me encanta de este vestido es que puedes jugar con diferentes estilos. Puedes vestirlo con glamour con tacones y un abrigo de piel sintética o puedes atenuarlo un poco y ponerte unos botines y una chaqueta vaqana.
DIA DOS:
Primero fui al el evento de la Fundación Angel Orensanz, a la pasarela de Custo Barcelona y Planet Fashion TV después en pier 59.
Yo no creo que NYFW es realmente NYFW si no te enfermas al final. Con el frio y la caminadas que di era obligado que me diera una gripe. Aunque le culpo a Geri por pegármelo.
Hasta Septiembre para el siguiente.
Yully–